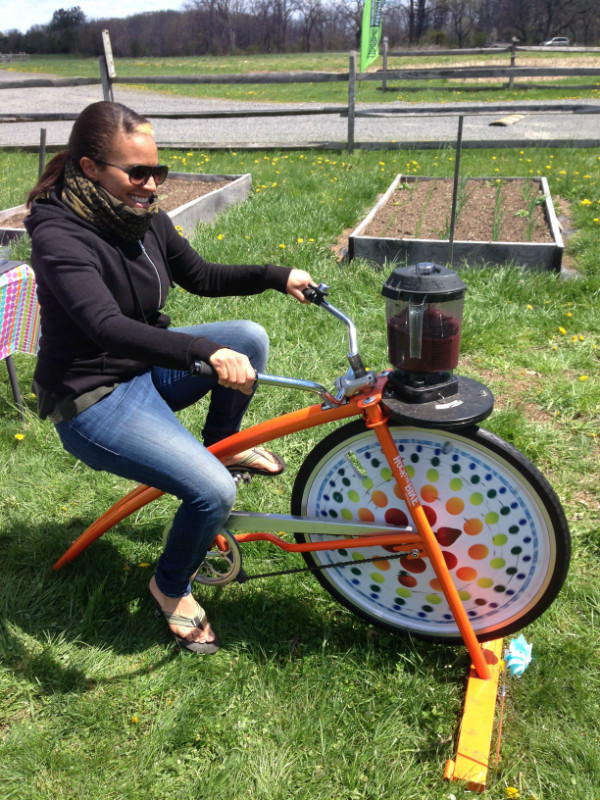 APRIL DAWN REIGART
I'm April Dawn Reigart, a.k.a. AlphaDeltaRomeo

– IIN Certified Holistic Health Coach
I'm also a a cook, a mother, a wife…and a runner for life!  I have a Master of Fine Arts degree.  I used to teach metalsmithing in a university, and now I teach people how to LIVE WELL & BE WELL!
I want to change the vernacular of American food stories…  I don't want to see people succumbing to the maleficence of the SAD (Standard American Diet).  Our culture has been ravaged by addiction to fast food, junk food and so-called convenience foods.  We, as a country, have handed over our power to corporations, and especially food corporations.  They make our food laws, influence what and when and how often we eat, and tell us what to feed our children- and they are wrong!  The best way to take back control of our food ways is to buy whole food ingredients, buy local and cook for ourselves.  Further, many chronic diseases can be healed through diet and lifestyle changes.  We all just need a little guidance and support in taking back the landscape of food from these companies- companies which are about profit, not your health!
This is my mission:  to teach people how to make healthier choices, to teach people how to simplify home cooking so that it doesn't feel daunting, to empower people to know their bodies and take charge of their own health.  Don't let junky foods and a 9-5 drive you…take the wheel and define your own journey.  I'm here to help.
I offer 3 and 6 month coaching programs, as well as hourly dietary consultations.  You can also subscribe to my monthly newsletter and receive great healthful tips and motivation, as well as holistic recipes!  Call me, write to me, subscribe.
You and your health are totally worth it!
INSTAGRAM
Copyrights 2016. AlphaDeltaRomeo.  All Rights Reserved.
Terms & Condtions    |    Privacy Policy